While CoinTracker supports thousands of cryptocurrencies, it's possible for users to buy, sell, trade, or receive cryptocurrencies that are not yet listed on CoinTracker. It's important to make sure all transactions are recorded in CoinTracker, whether the asset is listed in CoinTracker or not. This will ensure that there are no gaps in transactions used to calculate capital gains and taxable income necessary for generating accurate tax forms.
To add a custom currency, navigate to the user Settings page and select 'Edit' next to Custom Currencies.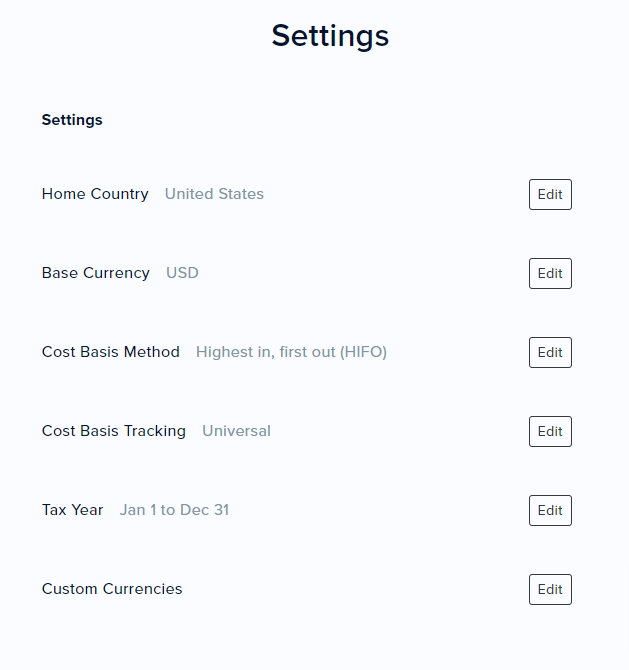 Here we have the ability to add custom currencies by selecting Add Custom Currency:

A pop-up form will enable you to enter the Symbol (e.g., BTC), Name, Description, and Price.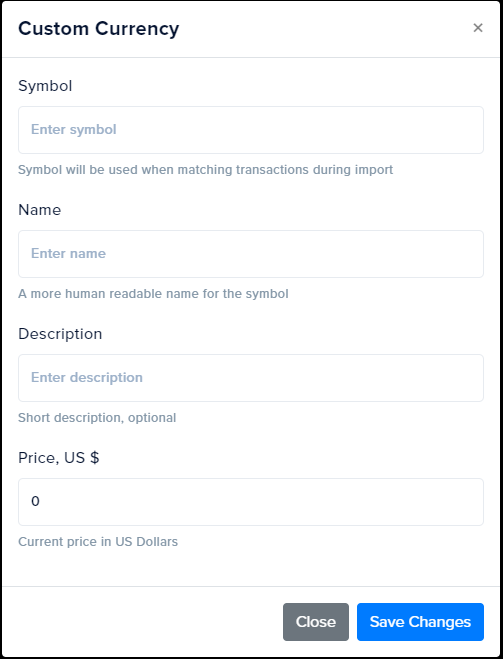 Once completed, select 'Save Changes' and you will be able to manually add or import transactions for the custom currency. For information on how to manually add transactions, please refer to this guide: How to Manually Add a Trade
When adding multiple transactions for the same custom currency, it's important that the Crypto selected on those transactions are all referencing the same custom currency symbol to correctly link the transactions together. This will be important for accurately tracking cost basis and capital gains. on custom assets.
Please note that CoinTracker will not be able to provide live pricing data for custom currencies so they will not be shown on the Dashboard page and the Performance chart.
After adding your custom currency, help CoinTracker list any missing cryptocurrencies by letting us know which assets are missing here.