Note: The password change button on the Settings page is not working for some users and we are working on updating this. If you do not see a button to change your password in Settings, please use the instructions below.
To change your CoinTracker password
Please instead follow these steps to reset your password:
1. Click on the Sign in-button in the header on any CoinTracker-page (you may need to log out first to access this)

2. Enter the email address on your account, fill out the CAPTCHA if required and click on Continue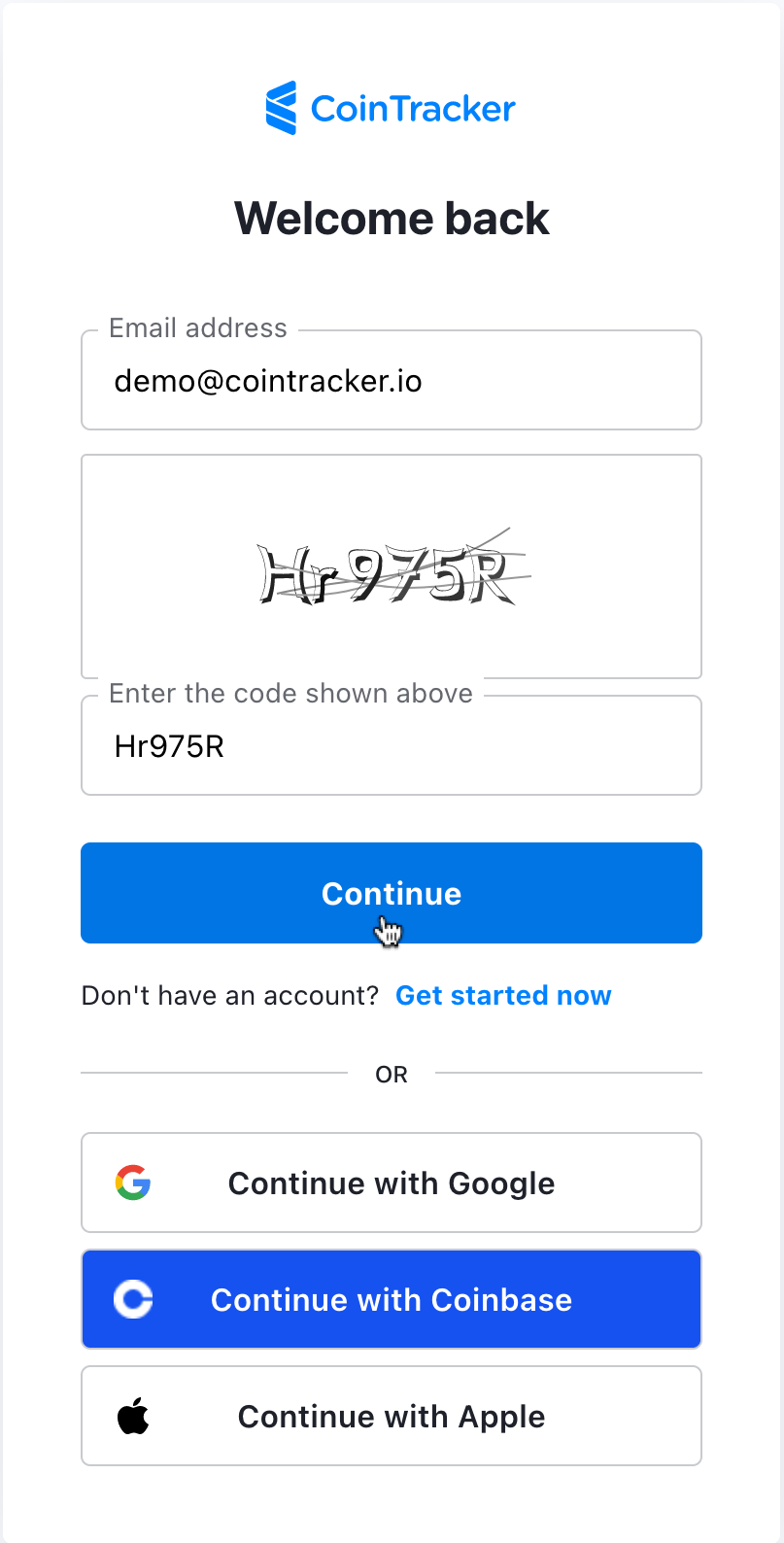 3. Click on the Forgot password?-link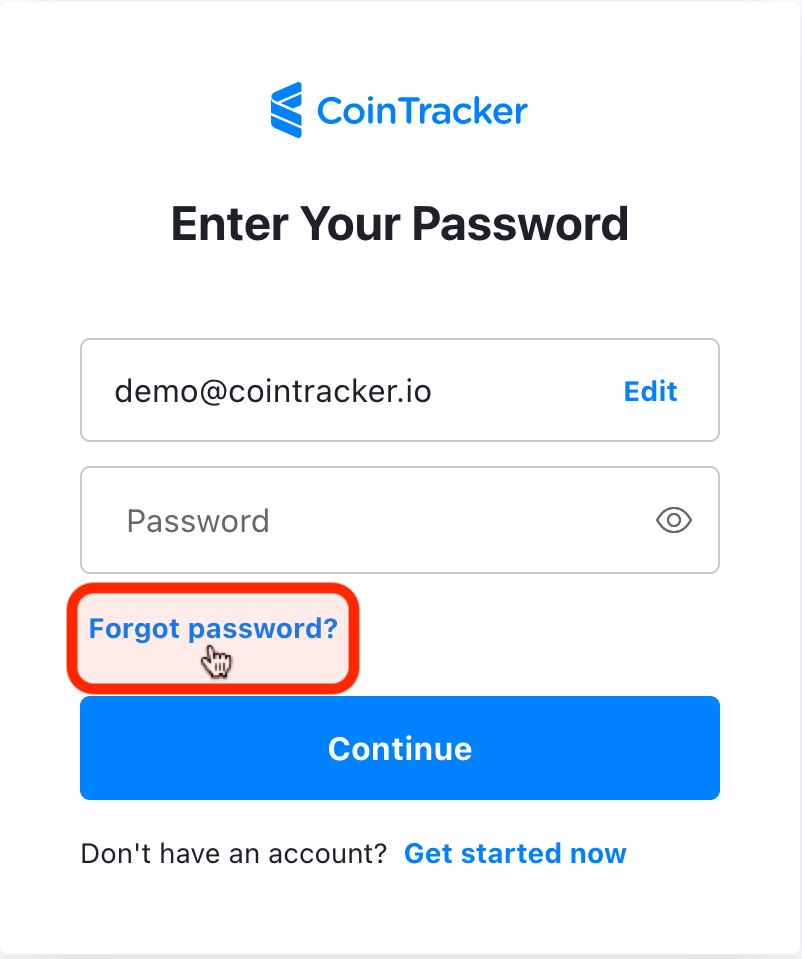 4. Check your email for a password reset link and click the link to reset your password and set a new one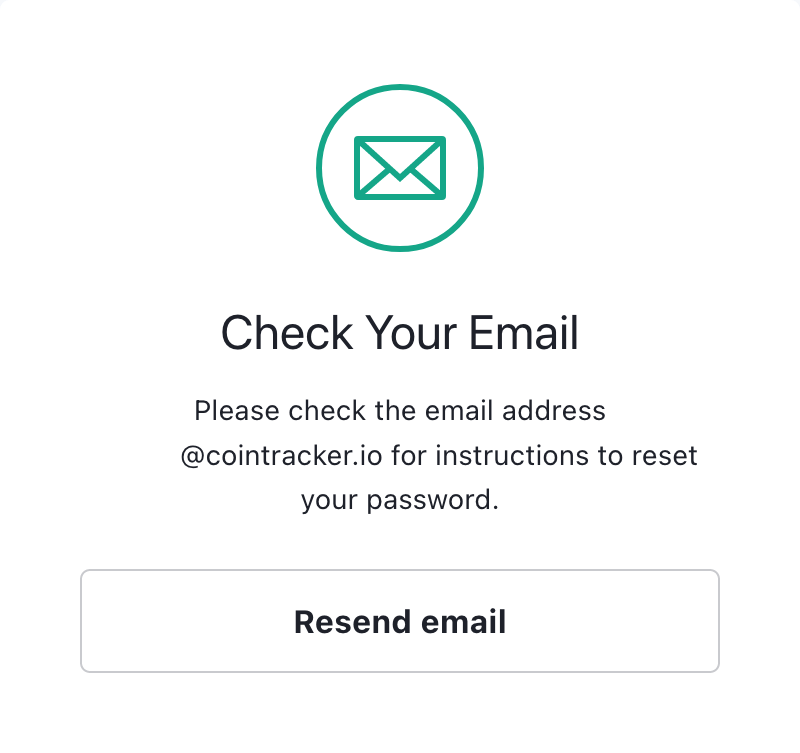 If you originally signed up using a Google, Apple, or Coinbase login
Since you signed up with a social login, we have no recorded password and so will not be able to change your password. You can change your password with Google, Apple, or Coinbase.
If you would like to switch from social login to email + password login:
1. Sign up for a new CoinTracker account using the email that is associated with your Google, Apple, or Coinbase account.
2. If the email matches the one from your social login, we will automatically link your accounts.
3. You will now be able to login via email + password or social login