Changing your password
You can change your password at any time from the Settings page.

Resetting your password
1. Click on the Sign in-button in the header on any CoinTracker-page

2. Enter the email address on your account, fill out the CAPTCHA if required and click on Continu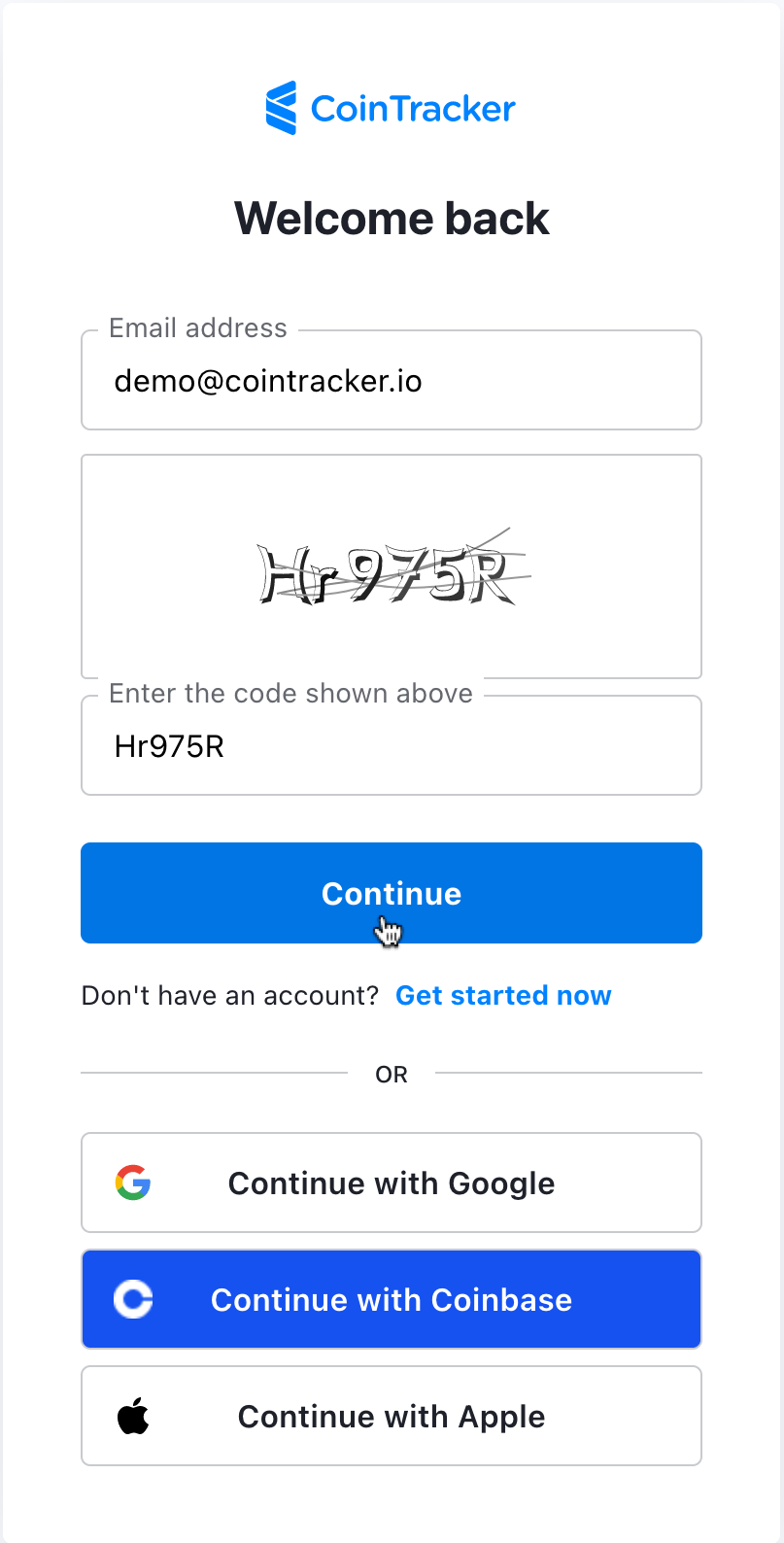 3. Click on the Forgot password?-link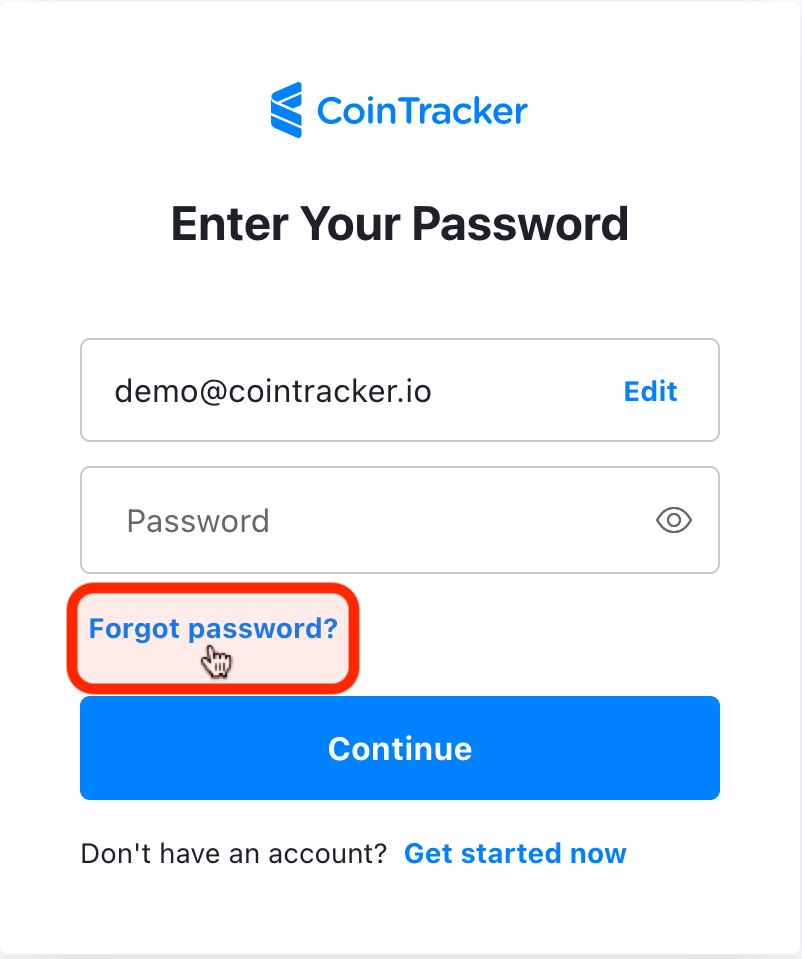 4. Check your email for a password reset link and click the link to reset your password and set a new one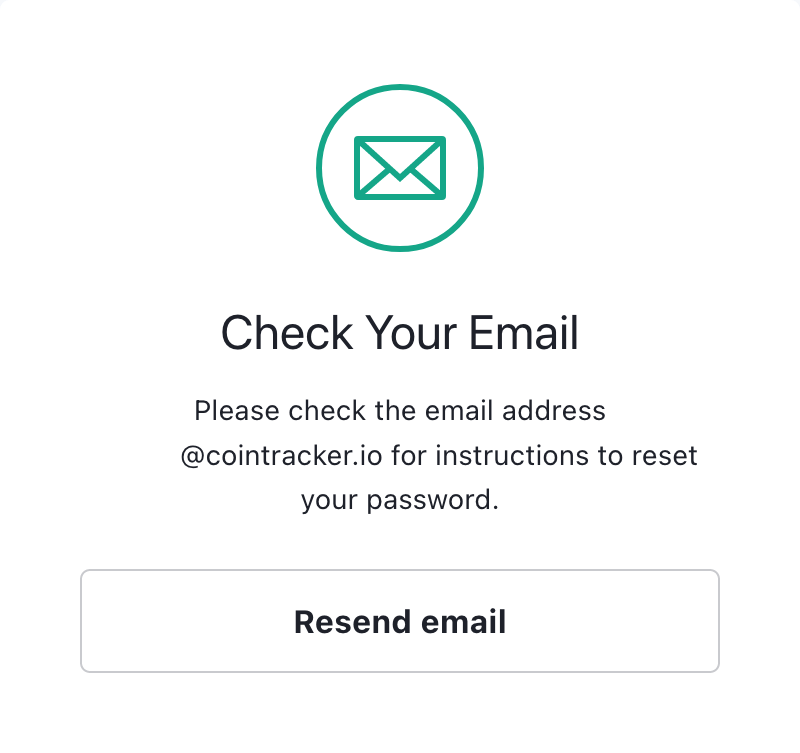 Note: this also works if you originally signed up with Google or Coinbase login, and would like to switch to an email + password-based login instead.