What are transaction tags?
Transaction tags categorize various cryptocurrency transactions for tax and reporting needs. By adding a tag, you can adjust the details of transactions that are automatically synchronized.
To see a breakdown of our available tags, review our reference guide: Transaction Tag Definitions
NOTE: Tagging and editing transactions can impact your tax calculations. Before making changes to your transactions, please review the tax implications here.
How to use transaction tags
Navigate to the Transactions page using menu at the top of the page
The transactions page displays all transactions by default. You can navigate to specific transactions by using the search and filter options available at the top of the page.
Find the transaction you'd like to edit and click on the three-dot menu on the right side of the transaction:
You'll then see options for tagging transactions depending on the transaction type. Grayed out options are not available for that transaction type:
Once you've selected your tag the transaction will update. You can then see the applied tag as the transaction type.
NOTE: Transactions with tags added will also be labeled as 'Manual'. This labeling aids in identifying these transactions when filtering by Sync Method.
Bulk Editing Transactions
In some cases users may want to tag, delete or ignore multiple transactions. We support bulk actions by hovering over transactions, selecting the transaction(s) ☑️, navigating to the bottom of the page, and selecting the applicable options!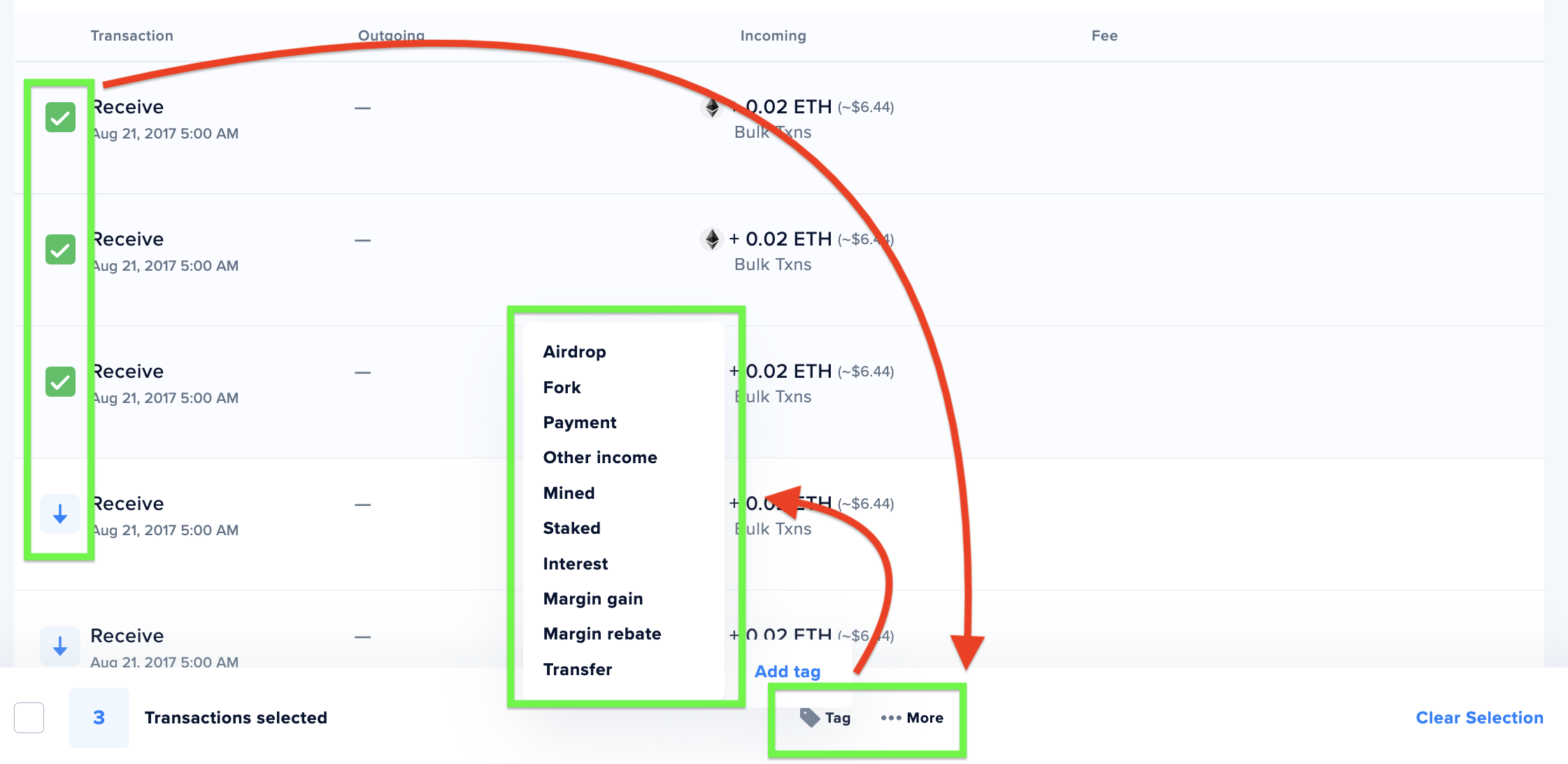 Additionally, you can select all transactions on a single page by checking the box at the bottom of the page.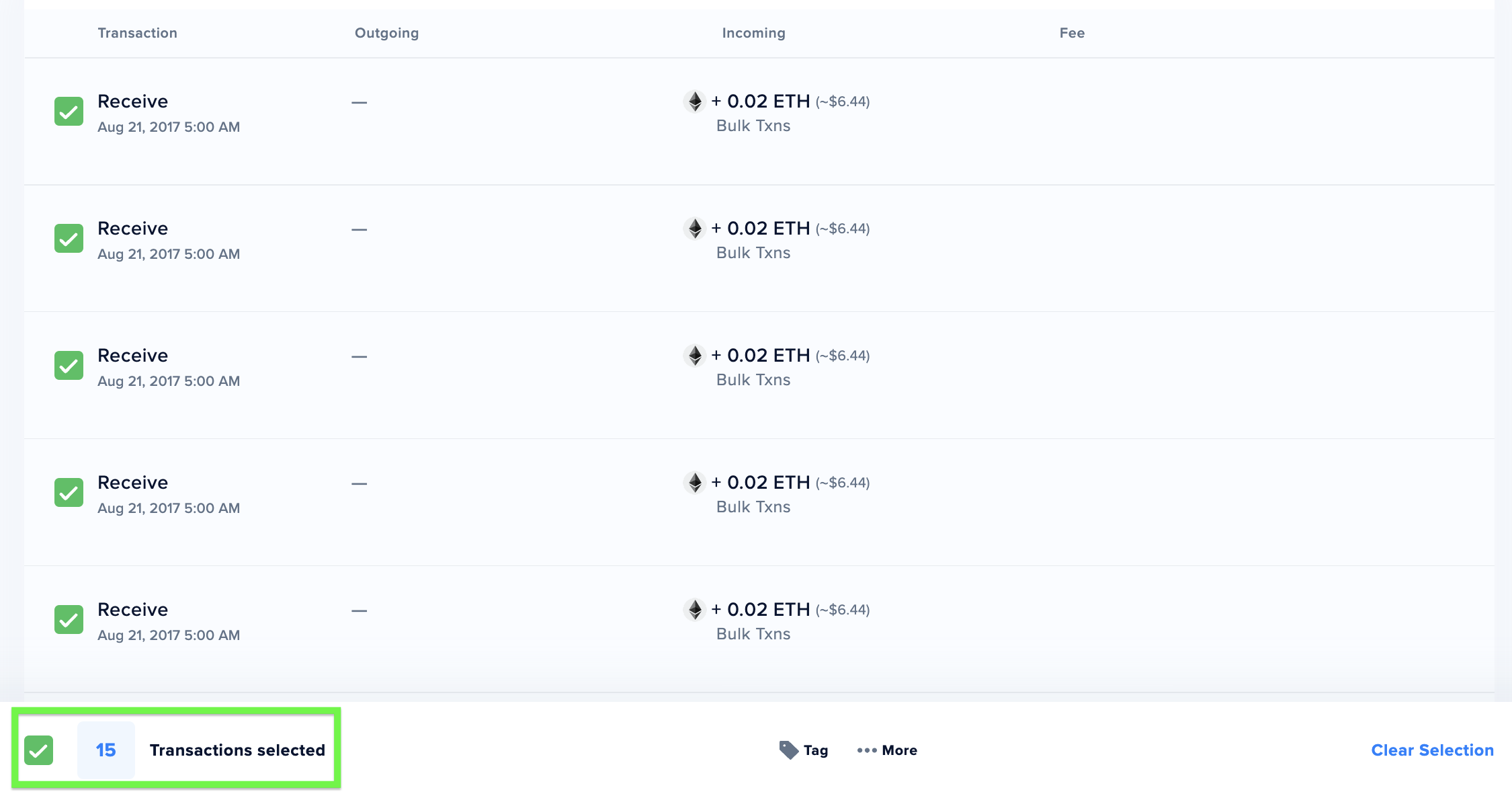 Note: We recommend you only bulk edit transactions that are the same type, selecting multiple transaction types such as incoming (credit) and outgoing (debit) transactions will limit the tags and actions available. Selecting only incoming (credit), only outgoing (debit) transactions will allow you to tag all like-types with their available tags.