To accurately calculate your crypto taxes, CoinTracker (or other crypto tax products) require a complete history of your crypto transactions. Even a small transaction many years ago can have large tax implications.
Periodically downloading and backing up your crypto transaction history from CoinTracker is an easy way to make sure you have access to this data.
Some reasons having a backup can be helpful:
Switching between crypto tax software
Losing access to your CoinTracker account
Losing access to an exchange account (locked out, exchange shuts down, etc)
Let's get to it!
Downloading a filtered or complete transaction history from CoinTracker
You can navigate to your transactions page.
Set the filters for the transactions you wish to download (or leave them empty to download all transactions).
Select Download CSV or Download CSV with filters.
Download CSV will download a CSV with your entire transactions history.
Download CSV with filters will download a CSV with the applied filters on your transactions page.
For example, in this screenshot clicking the Download CSV with filters will only download the transactions for this particular wallet: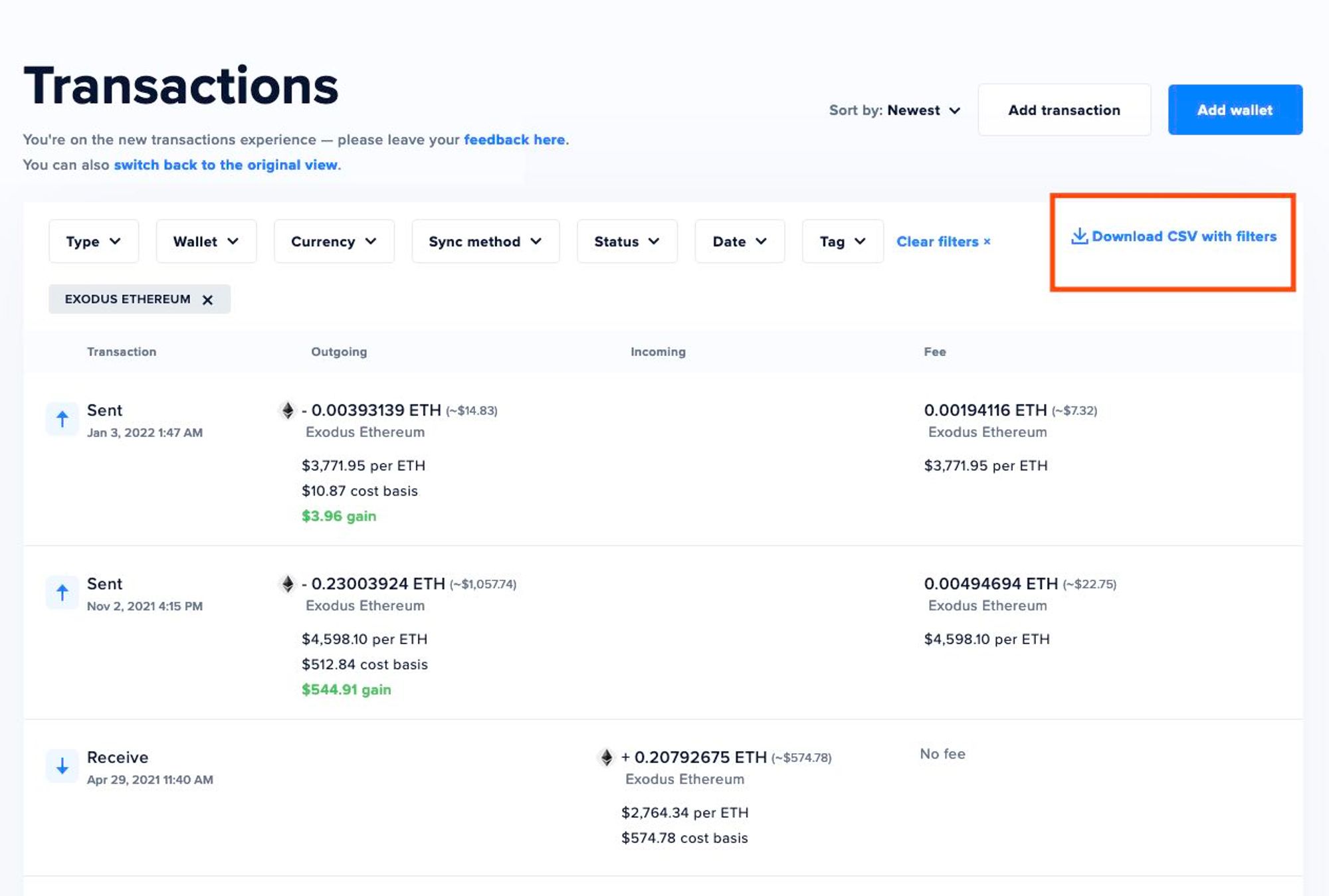 If you have any questions or issues, please reach out to our support team directly.