CoinTracker Tax Plans are priced based on the number of transactions you have across all wallets and exchanges, including any manually added or imported transactions. You can learn more about our pricing tiers here: Pricing for Tax Plans and Portfolio Tracking Subscriptions
To find which tax plan is right for you, follow these steps:
Navigate to the menu at the top of the home page and click Taxes, then Tax Center

You will land on the Tax Plan Summary for the latest tax year—toggle the header to select the year you want to purchase a plan for

View the Upgrade Plan or Choose a tax plan option on the tax page.
You will see the plan options for the tax year you've selected and can choose which works best for you, based on the number of transactions and transaction types you need to file.
Please note, tax year below reflects US Tax year. Taxation country and currency can be updated within your Account Settings.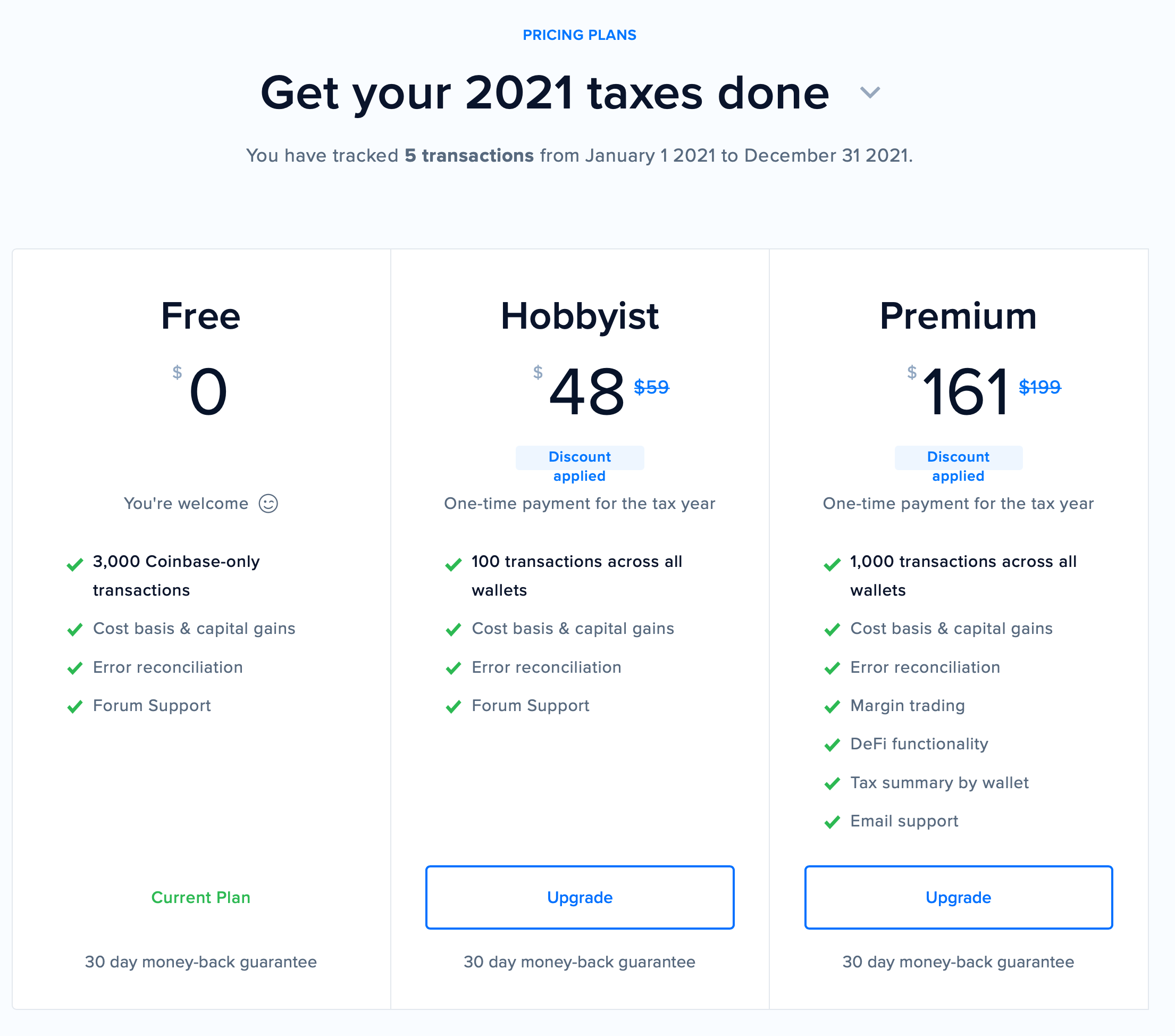 If you have over 1,000 transactions for any given tax year, you will be automatically prompted to upgrade to the Premium plan with the corresponding pricing, which can be viewed here.
NOTE: When a user has exceeded the transaction limit of their current tax plan, the Tax Center banner displays the transaction limit for the next pricing tier. To see your current Tax Plan, navigate to Settings > Tax Plans.
For example, this user previously purchased a 3,000 transaction limit Premium Tax Plan, but they now have 4346 transactions. So, on their Tax Center page they are prompted to upgrade to the Premium Tax Plan with a 10,000 transaction limit: