Overview
If you need to edit a token in your CoinTracker account, you can easily correct it. This guide assists in editing transactions to reflect the correct token information.
How to Edit a Transaction
1. Locate the transaction with the incorrect token and select Edit Transaction.

2. Click on Edit Asset next to the token's name.

3. In the search bar, type the correct token's name. If CoinTracker supports it, it will appear in the search results.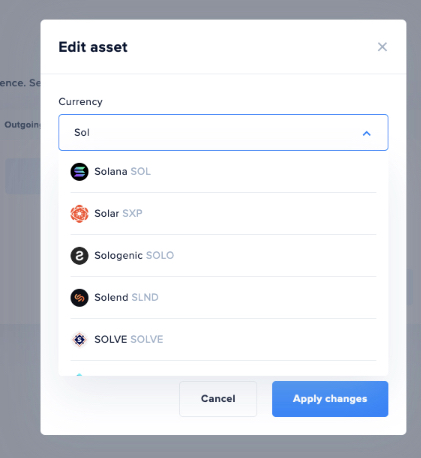 Select the accurate token from the list.
Confirm your selection by clicking Apply Changes, then Save Transaction.