When you report an issue, giving the CoinTracker Support team permission to view your account allows us to take a look at your account and troubleshoot your specific issue. This setting is called Permission to for CoinTracker Support to view my account and is available in your Settings.
While it's important for us to be able see what's happening in your account, it's good to know that this is a view-only permission—we're not able to make changes to your account or edit any transactions.
To give us permission to view your account:
1. First, log into your CoinTracker account.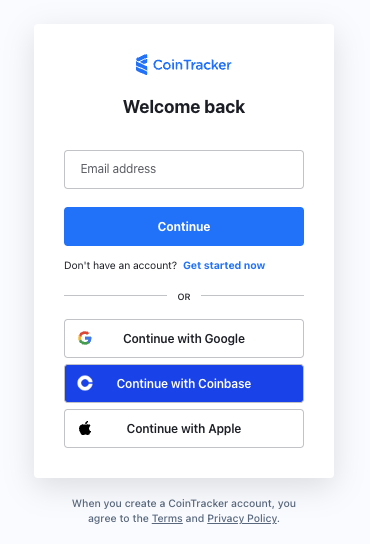 2. Once logged in, click on the avatar in the top right corner next to your email address, then click on Settings in the dropdown menu.
3. On your Settings page, scroll down to the Account section and find Permission for CoinTracker Support to view my account. This permission is set to Off by default, and you can see in the screenshot below that the button next to this setting says Turn on.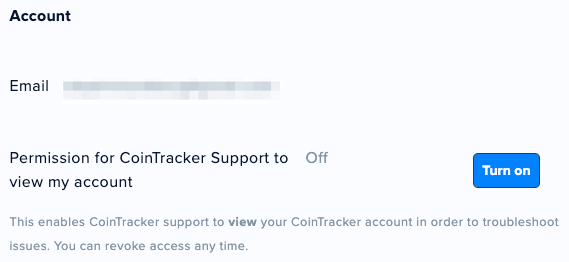 4. Click the Turn on button. You'll see a green notice at the top of your Settings page confirming the change, and you'll see that view permissions are now turned On.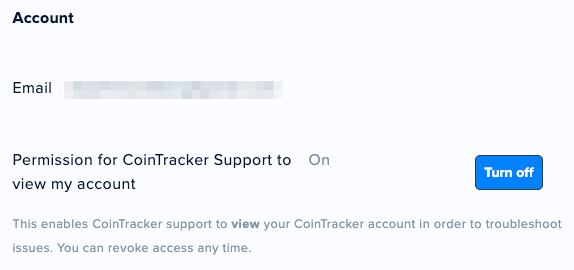 You can revoke view permissions at any time by clicking the Turn off button.